Be equipped to make an impact in the legal community and beyond.
Law school can be an overwhelming commitment of time and money. At Oak Brook College of Law it is our goal to simplify the process by providing an affordable and flexible education within a structured framework.
The Juris Doctor degree program consists of four years of legal study with first-year students beginning coursework in August. After completing their first year, students must take and pass the First-Year Law Students' Examination (FYLSX) given by the State Bar of California pursuant to Title 4, Division 1 of its Admission Rules (Rule 4.55).
Qualifying students are permitted to enter the Juris Doctor Program upon completion of high school coursework, if they have met the specified pre-legal education requirements. Applicants are not required to obtain an undergraduate degree. Tuition for the Juris Doctor Program is currently $10,000.00 per academic year, exclusive of fees and other costs.
At the beginning of the first year, all incoming students meet at a conference center for a one-week, mandatory orientation and Introduction to Law course. During this week, foundational lectures in contracts, torts, criminal law, and legal research are presented, as well as lectures on the Biblical and historical foundations of the common law courses. An examination on all material presented during the conference is given at the end of the week for a final course grade.
The first-year courses are studied concurrently for the duration of the year, and examinations consist of midterms and finals. Upon successful completion of the first year, students gather for a week of review sessions in preparation for the First-Year Law Students' Examination. This review includes substantive lectures and mock exams to improve test-taking skills.
Students then take the California Bar's First-Year Law Student Exam (FYLSE) given by the State Bar of California (pursuant to Title 4, Division 1 of its Admission Rules (Rule 4.55)) at the date and location dictated by the California Bar. Passage of the exam is required to enter the second year of law school.
The second, third, and fourth years begin in January and are divided into two semesters. Course grades are based on written assignments, quizzes, and final exams administered at the end of each semester. Electives are reserved for third- and fourth-year students and must include a designated number of practical skills courses.
All students are given an email address and student account with which to access the course materials throughout law school.
To earn a Juris Doctor degree, a student must successfully complete a total of 87 semester credit hours and a minimum of 864 study hours for each year of legal study. Each of the four years in the Juris Doctor degree program is divided into 22 two-week lesson periods plus review and examination periods. Each lesson period requires approximately forty hours (three to four hours per day) to complete the mandatory minimum of 864 hours per year.
The curriculum consists largely of required courses for the first two years, with elective courses deferred until the third year. The number of credit hours a student takes each year is as follows:
21 – 26 semester credit hours
22 – 26 semester credit hours
21 – 26 semester credit hours
22 – 26 semester credit hours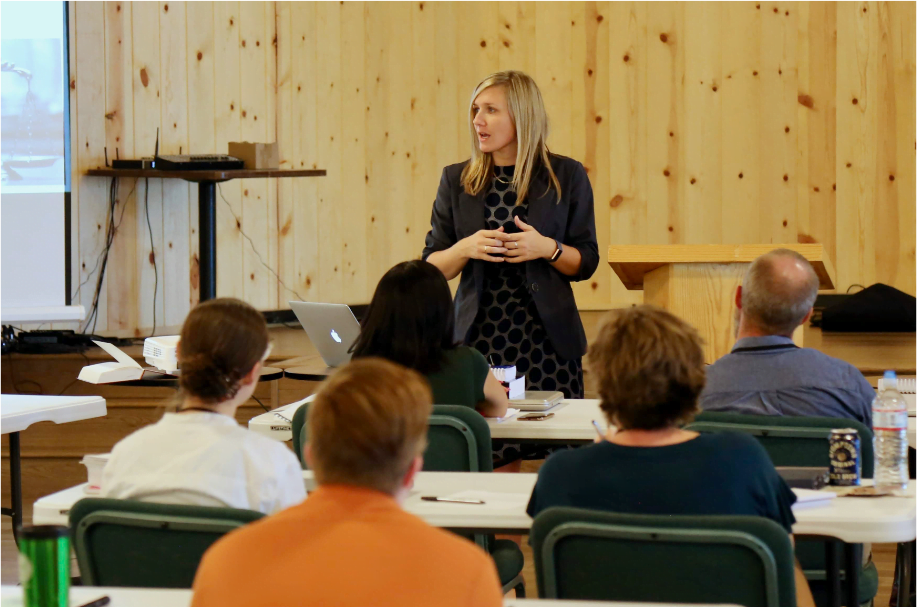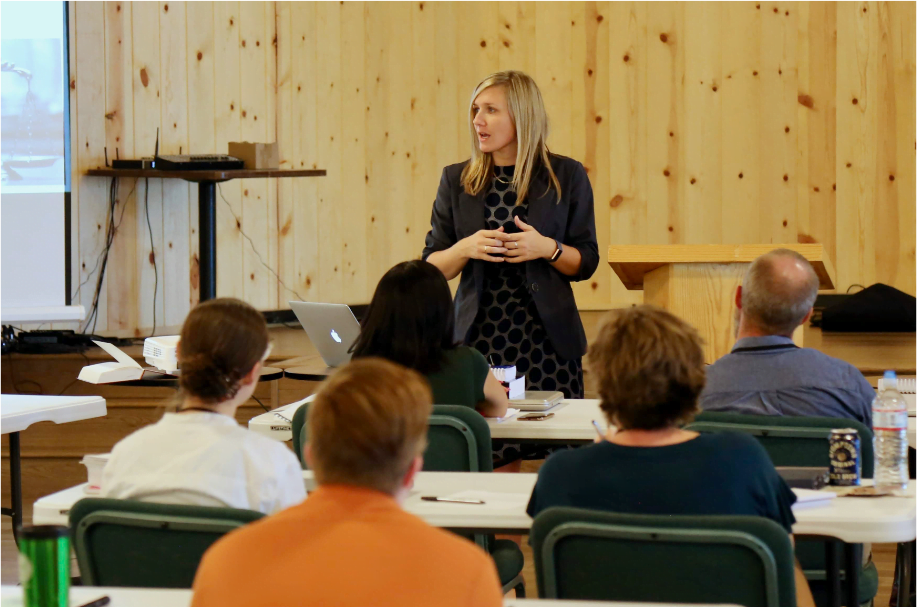 Visit the detailed list of courses, professors and credit hours.
Financial Information 
It is of utmost importance that you receive a quality education and are notsaddled with student debt that will hinder your career and ministry decisions.
The mission of Oak Brook College of Law (OBCL) is to raise up attorneys who are equipped in every respect to enter careers and ministries for the glory of God. For this reason, it is of utmost importance to the faculty of Oak Brook College that our graduates are not saddled with student debt that will hinder their career and ministry decisions. The tuition and payment structure for both the Paralegal Certificate and Juris Doctor Degree program are intentionally designed to allow students to proceed in their education without requiring student loans.
Our course structure makes it possible for students to be in the workforce while simultaneously pursuing their degree.
"Oak Brook's tuition structure was essential for me. Graduating without debt allowed me to pursue my dream of working at a nonprofit defending religious liberties."
– Matt M.
For more financial details, scheduled charges and student payment plans, visit:
The admissions process for Oak Brook College (OBCL) is for the purpose of determining whether a prospective student is aligned with the mission, philosophy, and worldview perspective of Oak Brook College and has a calling to study law from a Biblical and historical perspective. The admissions process is also to evaluate a student's capacity to perform to the academic level required and ascertain his or her ability to succeed in a program which requires self-discipline, motivation, and persistence.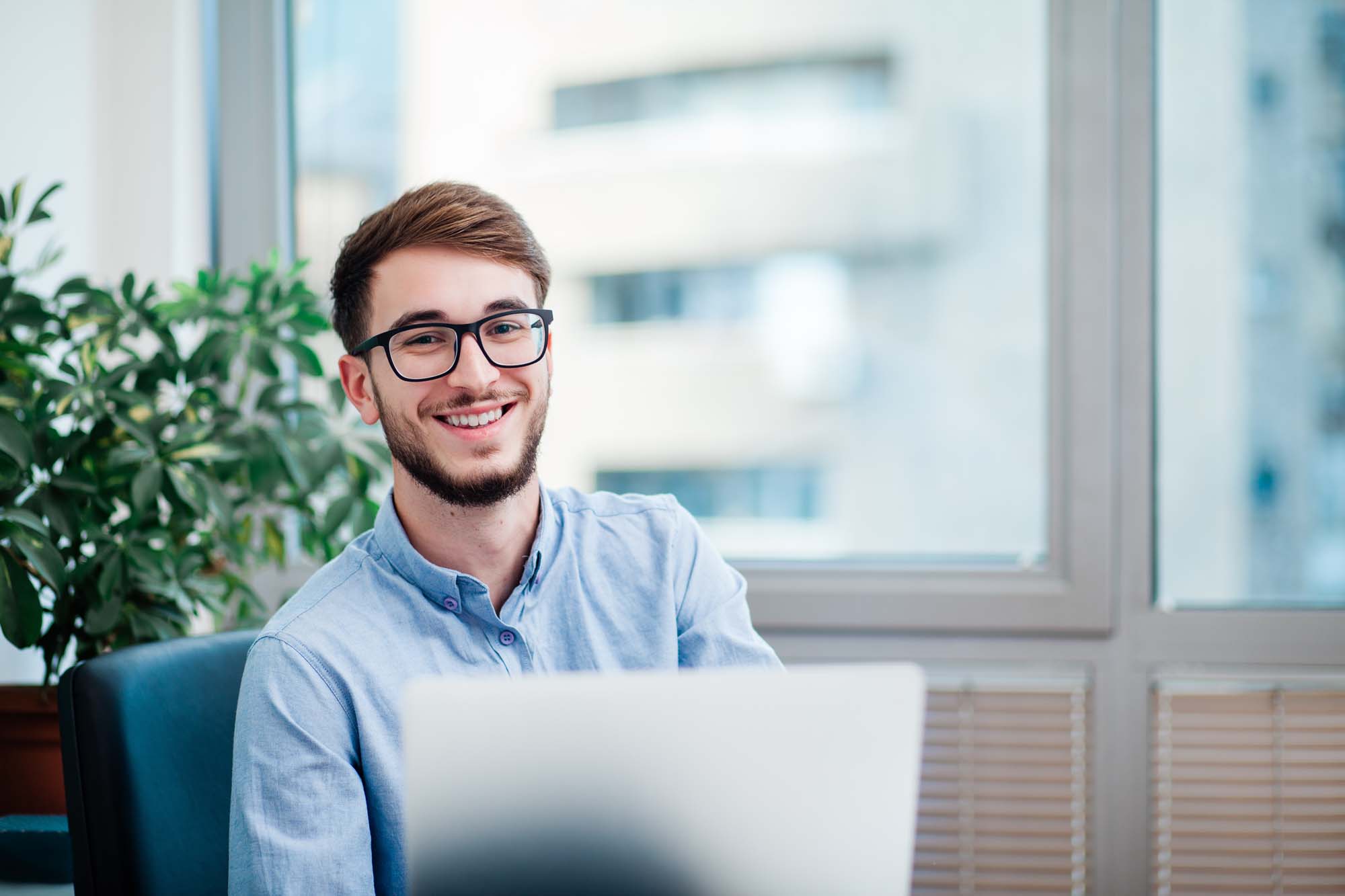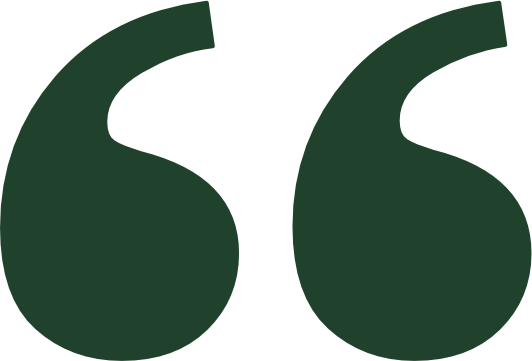 "My OBCL education was essential in equipping me with an accurate, historical view of law. The tracing of legal concepts to fundamental principles has prepared me to consider the root causes and deviations of modern trends in law and given me the tools needed to advocate for decisions that uphold the fundamental principles of a free society."
– Marty M.